Mick Gough who is now living on Church Street in Brierley is searching for an old playmate David Holliday from his days in the early 60s on Margate Street in Grimethorpe. If you are out there David or if anyone knows of his whereabouts, please email Mick direct on m.gough1live.co.uk or email Gary at this web site.
I'm trying to find a lady that may have had connections with Brierley at some point during the 1940/50's; her name is Laura Moran d.o.b 6 July?? I don't know the year she was born but I'd guess she was about 20 in 1948. During the clearance at Brierley hall, a box of hers has turned up and in the box are letters and photographs from this period. I wonder if it would be possible to put something on your web site in hope that someone may know the family, and I would be able to pass these items on.
The box was found during the recent clearance at Brierley Hall, it contains letters, a diary and photos from a young lady called Laura Moran. She has marked her birthday in the diary as 6th July, and the diary is 1948. I would guess she could be in her early twenties as she passed her driving test on the 28th may 1948. She has a car and details of the registration number are on the front of the diary and are ANR 192. She is a Barnsley fan and regularly goes to matches, swims and plays water polo on a regular basis. She definitely has a brother Frank and possible a brother called Bob. Frank is with the 2nd BA Lancashire fusiliers, and he writes from where ever he is posted, he has been in the army from about 1941, according to his letters. The address on her letters is 13 Newton Street, off summer lane, Barnsley. There is nothing of reference to Brierley, other than where the box was found. The person who found this precious little box would love to reunite it with her or her relatives.
My late Grandma was born in 1880 (in Brierley). Her name was Teresa Shelton. Her Parents owned the "cake" shop famous for its pies. (I think it is still there). later in life she married Thomas Bagshaw (my Granddad) and they lived in Grimethorpe at 7 Joseph Street. My Granddad was a miner, as was his Stepson George. George was the son of my Grandma. She had two other sons one called Ezra ( nicknamed Jack) and Ernest, two Daughters, one called Teresa and the other Frances (my late Mother).
I have been researching the lives of my grandparents, Tom and Elizabeth Scholey (and their parents, John (Jack) and Sarah Scholey of Ryhill and John and Eva Jolliffe of Normanton; as well as Nathaniel and Mary Scholey, of Ackworth and Ryhill, and Mary Robinson and Mark Jolliffe...!), and would like to hear from anyone who remembers them. In particular, I remember John Steele, and his wife, Joyce very well. My father, Mark Scholey, moved us to East Yorkshire where he became a successful Quantity Surveyor, but we continued to visit Royd View, Brierley until my granddad died. I am a historian and I think it is is no small degree due to my grandparents' love of history! My father also loved history...and went on to marry his cousin after my own mother died, so that I am also looking for the Jolliffes of Normanton and the Robinsons of "Altoffs?)", where my great-aunt (Mrs Laura Mackrill) was headmistress. I went to Grimethorpe Infants School between 1958-1960, and we lived in Oak Street, until about 1960.
Mrs Susan Beaumont (nee Schofield) Leyburn Lancashire
_______________________
Information placed in September 2006
I was wondering if you know of two cottages that used to be across from the shop at Hilltop? a good friend of mine lived on the left called Pat, she lived with her sister Doris, mother and Granddad, their names were King (nee) Prosser. I would love to know where Pat is now, I have not seen her since 1957.She had a daughter who she named Carolyn, her married name was Thorley. I would be very grateful if anyone can give me any information about her. I think she went to live in Grimethorpe
Thanks again for all your good work. Regards Jill Gamewell (nee Wilkinson)
___________________________
Information placed in May2006
Patricia, Tommy and Maureen Johnson were brother and sisters who were sent to live with Mrs Schofield at number 9 Hodroyd Cottages during the war. Their ages at that time were between 3 and 10 and Patricia in particular remembers Alice Miles and her son Cyril who lived next door. The family would dearly love to get in touch with anyone who can remember them. Maureen who is now Maureen Hollies can be contacted on 01268 543662 or you can email Gary Email this website
___________________________
Information placed in March 2006
Hi Gary, I have just found your website while researching my family history into William Bancks (b 1782). I too would like to get in contact with Chris Green who emailed about William Bancks and Rev Charles Gerard Winstanley Bancks. I see that you also had contacts from a Robert Baines and a Peter Mayer and would be grateful if you could put me in contact with either of them.
My family history research shows that some of the children of William Bancks were born at Brierley Hill – this is in Staffordshire (between Dudley and Stourport) and clearly not the same place as your Brierley in South Yorkshire. The name Brierley Hill is often abbreviated to Brierley and may even have been transcribed from censuses as Brierley Hall – or possibly there was a Brierley Hall at Brierley Hill. I imagine this explains why you could find no mention of a William Bancks ever owning 'your' Brierley Hall!
Thanks Julie Wright, Brussels, Belgium
___________________________
Information placed in December 2005
Can you please put me in touch with Elaine Armstrong who appears on your email page, as it would appear her granddad married my granddad's sister. It may also be coincidence that their family name was Graham & that is my original family name.
. My granddad was Frank Graham, his sister Dorothy was Joe Lodge's wife. I have some photo's of uncle Joe with Brownie & Topper & another 2 horses that I cannot remember the name of. I also have all 'Aunty' Dorothy's school reports from the 1920's and her certificates that she won for various things at chapel. I do not remember 'Uncle' Joe as he was actually my mum's uncle & died before I was born. My mum remembers him though, and Topper. Dorothy never remarried and until her own death spoke of Joe with much love. I also have birthday and Christmas cards that she saved from their marriage - you are welcome to borrow anything of interest
I have some other photo's of Uncle Joe & Aunty Dorothy. She was a lovely lady, I don't know if Elaine's 'Graham' side of the family is also related. Ada - lived at Brierley park, Harold lived in Grimethorpe. If Elaine would like to get in touch I can show her the collection of things I have that were passed to me after my 'Aunty' Dorothy's death.
Also I've been trying to find the Parry family that lived in Brierley Park in the early 70's. There were Shane, Andrew, Beverley & Tracey. Shane was the eldest, Beverley will be approx 39 now & Tracey a bit younger. They moved from Brierley to Hemsworth. I've bumped into them very briefly when I first moved back to Brierley after living in the South for 14 years. I can't seem to find them since then. Both Bev & Tracey did a lot of dancing & had loads of cups & trophies. I wondered if any of the family can put me back in touch.
I'm also trying to locate Bev & Debbie King again-they lived on Regina Crescent in Brierley, I think Debbie is still in Brierley but not sure where. I would like to try and catch up if anyone can help.
Tracy Bonner (nee Prior) Cudworth
Thank you for your very interesting email Tracy. I am sure Elaine will be back in touch with the web site and read your email. If so, hopefully she will send her details which I can then pass on to you with her permission. I would love to look at the photographs you have in your possession and possibly add them to the archives. I will be in touch.
___________________________
Information placed on 20th July 2005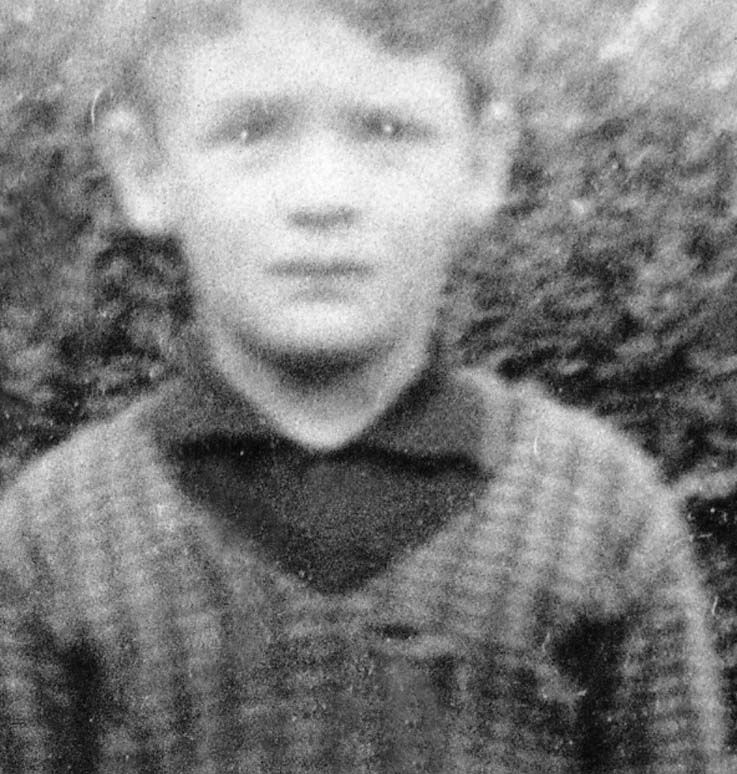 I hope you can help just been chatting to my cousin Julie Sanderson (nee Armitage) who works in the village shop and she suggested I contact you as I have been trying to search for my brother Geoffrey Grayson. I have tried everything to no avail. He use to live with Julie and her family in Brierley Park for many years ago the last known address I have for him is 7 years ago and he was living in Blackpool. I managed to track him down then but he has now disappeared. We are a family of four and I have located my sister and older brother and what would make the picture complete would be Geoffrey. Just one family photo which we have never had taken together would be great. Do feel free to speak to Julie Armitage (don't know if she still uses her married name) or email me and we can converse. Julies mum and dad are getting older now and would love to see him one last time as he was brought up with them from 6 months of age to the age of 18.
___________________________
Information placed on 25th April 2005
Hello Gary
Please can you help me to find out any information about my grand father. He rented Worsbrough Hall about 1911 to 1915-6 his name was Joseph Greensmith and his father was also Joseph Greensmith.
Barbara Talate Bawtry Doncaster.

___________________________

Information placed on 12th March 2005

Hi Gary,

I wonder if you are able to help with my enquiries regarding my half-sister Anita Johnson (or she may have used Anita Gillian) who lived for a short while in Brierley in the mid-60's. I have recently discovered that she died quite young (I think, at the age of 21) and was married to a Ronnie Normington and living in South Hiendley when she passed. Her date of birth was 25 or 28 July 1944. I am led to believe that both of them worked at Southmoor hospital. Anita's partner drove the hearse for the hospital mortuary. In my early years Anita lived with my mother & father and myself, but my mother died when I was four and Anita went back to her natural father & I lived with foster parents until my father re-married. I saw Anita only once more. As a four year old I remember her with affection.

My motive for asking is that I would like to establish where Anita is buried or whether she was cremated. No-one in the family has this information. Prior to living in South Hiendley it appears that she lived in Brierley and she may have had a son. I would still be interested to know a little about Anita's time in Brierley i.e. where she lived, any recollections anyone has of her etc. I would be interested to hear from anyone who knew Anita.

Any assistance you can offer would be very much appreciated.

Thank you.

Chris Goodrum

___________________________

Information placed on 12th March 2005

I am hoping that you may be able to help me do some tracing. Perhaps you know of the places spoken of and could possibly find some photographs of these places for my family history files.

My trail starts with a Robert Warby who originally came from Tottenham and settled in Brierley Hill.

Robert Warby was a grocer living in High Street married to Mary Warby. The children I have listed for Robert and Mary are as follows. Arthur Robert Warby b. 1862, Brierley Hill married Maria...possibly Maria Deeley?. Elizabeth Warby b. 1861, Brierley Hill. Harry Warby b. 1866 Brierley Hill. Ernest Warby b. 1868 Brierley Hill. Lawson Warby b. 1872 Brierley Hill.

Arthur Robert Warby and Maria were living in Hight Street when son Arthur Joseph Warby was baptised in 1898 in the Parish of Brierley Hill and he was said to be a Grocer. In the 1891 census it was said that Arthur Robert was living with his father Robert Warby and father was a grocer and son was a grocers assistant. When Arthur Joseph Warby married Florrie Jessie Adams ( a Lavender descendant) in 1921 Arthur Robert Warby (father) was a Commercial Traveller and Arthur Joseph Warby was living at 6 Harrison Road, Brettell Lane, Kingswinford and he was a Electrician at the Iron Works.

Is there any photo's of Brierley Hill that might show the Grocers Shop, Iron Works. Also can anyone shed further light on any of the Warby family members as they are proving very hard to trace.

Regards Joanne Warby Nee Hooper.

Hi Joanne, sorry to disappoint you but the Brierley Hill you refer to is in the Midlands and not South Yorkshire. However I will leave your email on the site for if anyone can help you.

Reply

My grandfather was Francis Joseph WARBY, my father was Frank Edward WARBY, my brother's name is Frank WARBY and I have various cousins with that name. I'm almost certain that my father Frank Edward was born in Aldgate east London. I hope this information is of use to your site.

Regards Vera Allen
(nee) Warby

___________________________

Information placed on 18th May 2004

Gary,

I'm looking for Tony and Linda Holmes from Yorkshire, I'm not to sure where in Yorkshire they live but I'm looking for them as they are my step-sons grandparents. We live in Ireland and I'm finding it very hard to find them. Can you help me out? Ryan Whelan is their grandson and if you can give me a bit of advise on how I can find people I would be very grateful.

Thanking you, Terence Whelan

___________________________

Information placed on 18th May 2004

Gary

We are looking to trace some ancestry by surname "Crossley" once of Brierley Hall Farm. Wondered if you can give us a few local pointers.

Regards Phil Bradley

After searching the 1881 census for Brierley I have found the following. John W Crossley age 41 a farmer of 120 acres employing 2 labourers 1 boy at Hall Farm. He was the head of the household and his wife was called Ellen age 31 from Wadworth, York England. It does not mention any children and after searching the old Brierley school records, there isn't any Crossley's listed at all. It may be that they moved on in which case you could search the full British 1901 census using this information. I hope this is of help to you.
___________________________
Information placed on 4th January 2004
Hi Gary,

My Grandmother's family came from Brierley and I have found examples on your other site which shows photos of other Thorpe's. Are there still Thorpe's in the village and are they related? My Grandmother Rita was born in 1887 and her father (my Great Grandfather Charles was born in 1856). At the time it was registered not as Brierley but as Falkirk which is puzzling since I can no longer find this village or township even though it is still frequently mentioned in many early 19th century documents. Any help or leads that you can give will be most appreciated.

William
Just to point out to you William, it is Felkirk and not Falkirk. I have searched the old Brierley school records and found two Rita Thorpe. Number 1 is listed as being born on 29th August 1884 or 85 (the writing is not too clear), and the second one as being born on the 4th August 1889 and admitted to the school on 15th September 1902. This lady was only at the school for a short time because it states she moved to Grimethorpe on 5 December 1902. It gives her father's name as William who was a miner. There is also a further 17 Thorp (without the E) listed and quite a few with the letter E on the end of the surname. I hope this information is of use to you.
Reply
Information placed on 18th May 2004
Hi Gary
I found my ancestors- my 2nd great-grandfather Henry Thorpe, born in Felkirk as you so rightly corrected, was living in Brierley during the 1881 census. His next door neighbour was William Jeunell. Have you any information on either of these two?

William
Hi William, Sorry the only information I have at the moment is what I have already given you.
___________________________
Information placed on 23rd December 2003
Janet Hutcheon, who lives in Totnes, is searching for details of her grandfather who she believes may have come from the Brierley area. Here is her email.
Hi Gary, perhaps you can help as I can't get into the family history site. I want to find details of my grandfather whom I was always told was born in Little Brierley. I now discover that there is a Brierley Hill, a Brierley but no Little Brierley. Before I travel all the way from Totnes, I would like to assure myself that I have the right one. Could anyone tell me if there are any Homers in your village? My grandfather was known as Jack or John Homer, born about 1876, he was a soldier who saw service, at least, in Ireland and lived later in Derby and Nottingham. My grandfather was born in Brierley, but which one? He was recruited by the Duke of Cornwall Light Infantry and sent first to Newry where he met my grandmother and then to the Boer War. After that he went into the prison service and first did service in Dorchester Prison, then Derby and then Nottingham prison. He must have had parents back in Brierley and possibly siblings but I need some kind of connection. There seem to be loads of John Homers. (He was born in about 1876 and died in 1949 in Nottingham.) I'm very grateful for your help.
Thanks so much, Janet Hutcheon
Sorry Janet, I have searched the 1881 census for Brierley but there are no Homers stated as living in Brierley. I have also searched the Brierley school records which started in 1871 with no luck
People search index page
People search success stories index page