PEOPLE SEARCH
Page 3 of 4
Snippets
People search index page
People search success stories index page
Information and email addresses are not passed on without permission from both parties.
| | |
| --- | --- |
| Page 1 | Email received for people search |
| Page 2 | People search from the old web site |
| Page 3 | Snippets |
| Page 4 | Success stories & updates index |
If you can offer help with any information, please email Gary. Email this website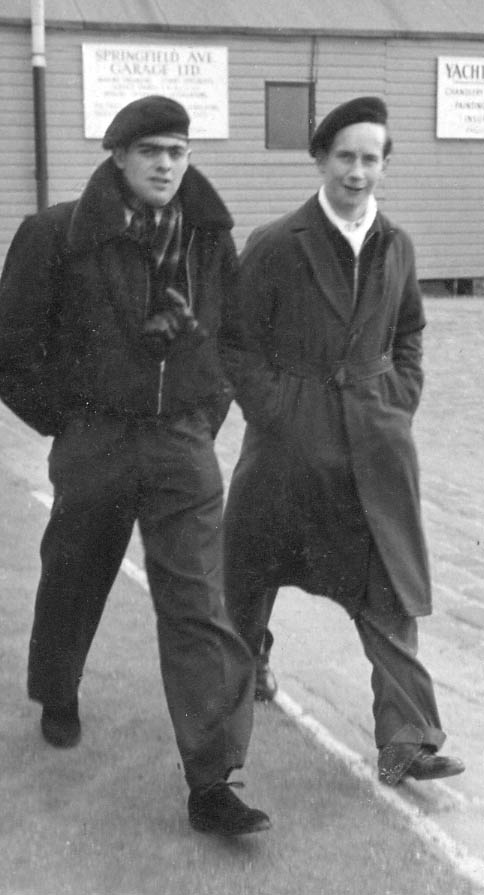 Arthur Hobson who lives on Barnsley Road, would like to know what happened to his best friend from the 1950s Malcolm Illingsworth who emigrated to Australia around that time. Can you help?
___________________________
Mrs Bowering (nee Harrison) from Grange House Brierley is trying to find her long lost cousin Joan Harrison (Harrison being her maiden name). This lady if still living would be 76/77(2001) years old and Mrs Bowering's last saw her when she was 21. If anyone knows the whereabouts of this lady, or if she has any family still living, please get in touch. Mrs Bowering last saw Joan when she lived on Park Road Grimethorpe in 1949. She believes that she went on to work in service in Leeds.
___________________________
Annie Turner (nee Ward) is searching for her long lost cousin Raymond Ward. Raymond's father was John Raymond Ward who was brought up on Church Street, Brierley, Johns father would have been Nicholson Ward the tailor who would have been Raymond's grandfather. Annie was John Raymond Ward's niece but they were brought up together by Nicholson Ward as brother and sister. John Raymond Ward was in the Royal Artillery and sadly died in Exeter after the war from war injuries. Raymond had a younger sister called Sylvia. We believe that Raymond as a teenager wanted to follow in his father's footsteps and join the army, but the family lost touch about this time and Annie would dearly love to get in touch.
___________________________
Brian Bower who lived at the Laburnum on Barnsley Road would like to hear from, Denise and Linda Spaxman, William Newton, Paul Normanton, Clive Dye and Lorna Peel . I know that Denise and Linda have been in touch with the site in the past, but I have lost their email addresses. So please get back in touch.
Update March 2009.
Brian is in touch with Denise and Linda (see Success stories & updates index) but would still like to hear from William Newton, Paul Normanton, Clive Dye and Lorna Peel.
___________________________
A gentleman from Brierley is seeking his biological mother. He has in his possession a letter from the YORK ADOPTION SOCIETY dated 24th March 1965. The gentleman is not known as the name mentioned in the letter. The name in the letter would have been the name his biological mother gave him. The letter was to his adoptive parents and the details are as follows:
My committee today accepted the application of a single girl aged 19 for the adoption of her baby son Richard Anthony, born on 20.2.65, and wondered if you would be interested in him. Baby weighed 7 lbs 4 oz when born (normal birth) and now weighs 9 lbs. He is at the moment at a mother and baby home with his mother where he is receiving excellent nursery training. Baby has medium brown hair, very dark blue eyes, at the moment, might turn brown, and a fairish complexion. He is a well made baby doing very well. Baby's mother is a nice girl, small and petite, 4' 11" in height with naturally wavy brown hair, brown eyes and a fair complexion. She is pleasant and friendly to talk to. Her father died as the result of an accident when she was 13. Her mother remarried about 18 months ago. The girl is very attached to her mother and gets on very well with her step-father. She has a sister 23 married with a family, and an unmarried brother aged 28. She had a secondary Modern education and her hobbies are dancing, walking, knitting, and music. She has worked as a shop assistant and also at a filling station, but more recently has worked as a mother's help to a family with four children. She is returning after baby is placed with kind and loving adopting parents. Baby's father is aged 24. He is on the short side as regards height, slim build, dark hair, hazel eyes, he also has curly hair and dresses well. He is a long distant lorry driver. His hobbies are dancing, football and his car, which he owns a Ford Consul. He has one brother whom is employed as a Floor Tyler. The couple knew each other foe about a year, they met at a dance and the young man was welcomed at her home. When she told him the baby was on the way, he left the district and cannot be traced.
The letter is signed J Blythe.
___________________________
Ralph Bown, Christopher Hanson, Gary Seston, Alan Bickerton, Pearl Jones and sisters Karen and Sharon Harris are often asked about by pupils who left St Paul's Church of England school in 1968. The latest information on Gary Seston is that he was living and teaching in Singapore, I am also told that he visits his parents in Brierley regularly. I haven't heard of Ralph Bown since the infant class and Christopher Hanson was living in Queensland Australia and I am informed he was recently called to the Bar. News on Pearl and sisters Karen and Sharon Harris would be welcome. Can anyone also remember Lesley and Deborah Atkinson who lived on Brierley Common when they were young girls in the 1960s?
People search index page
People search success stories index page