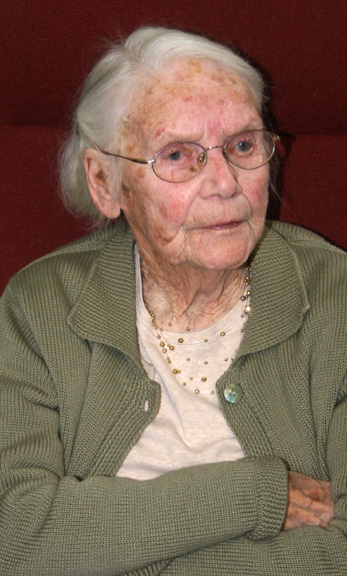 I felt really privileged today to be invited to the 100th birthday celebration of one of Brierley's oldest and much loved residents Eva Draper. The event took place in Grange House where she has been a resident for over 25 years.
Along with the Mayor of Barnsley councillor Ken Sanderson, over 100 guests arrived bearing gifts and to pay tribute to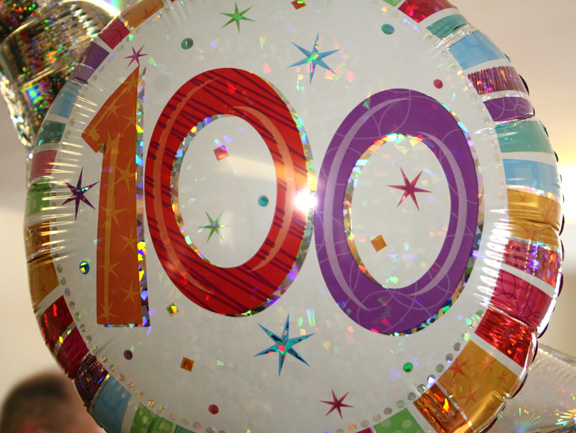 the Methodist Church's oldest serving member. A telegram from the Queen was on show as was a congratulating card from Tony Blair, but I believe what made Eva's day was the continuous arrival of old faces from years gone by. One surprise for her was the visit from the Reverend David Earl. Her son John was on hand to greet everyone while her daughters Margaret, Mary and Jean were ready to quench the thirst of the many visitors Eva received.
Eva Mary Emmerson was born on 4 Feb 1909 at Hilda Terrace, Carlton, Barnsley.
The oldest of 6 children (3 girls and 3 boys) her two sisters Laura and Irene both died before their 5th birthday.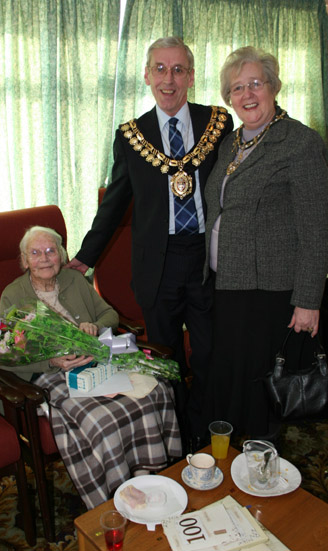 She was very active in the Methodist Church at Carlton, and through the church she met her husband to be Arthur Draper who at the time was an active member of Brierley Methodist Church.
They were the first couple to be married at Carlton Methodist Church in June 1933 when it had only just been licensed for weddings.
After their marriage, the couple moved to 11 Co-op Cottages Brierley where they lived together until Arthurs death in 1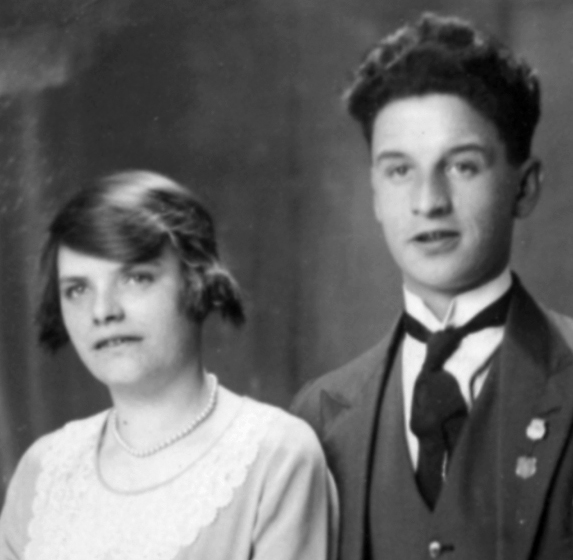 960. Eva carried on living there until 1980 when she moved into Grange House.
Eva and Arthur were founder members of the "new" Methodist Church at Brierley when in 1934 the Primitive Methodists church that was situated on Cliff Lane and the Wesleyan Methodists church that was situated behind Brierley General store joined together. Both of them were very active members, and for around 40 years Eva was the caretaker of the Church.
For some years now she has been the oldest member of the congregation at Brierley, and the longest serving member of the Women's Fellowship.