Coal from Brierley Colliery
This short story started when a friend of mine who collects railway memorabilia for the Barnsley district; and knows I am interested in all things connected to Brierley, said he had an old invoice relating to the transporting of coal from Brierley colliery.
He loaned me the invoice which was headed Dearne Valley Railway and dated September 1920 and the coal listed was from Brierley colliery. I had never heard of the Dearne Valley Railway or its route and how did coal from Brierley colliery get to it .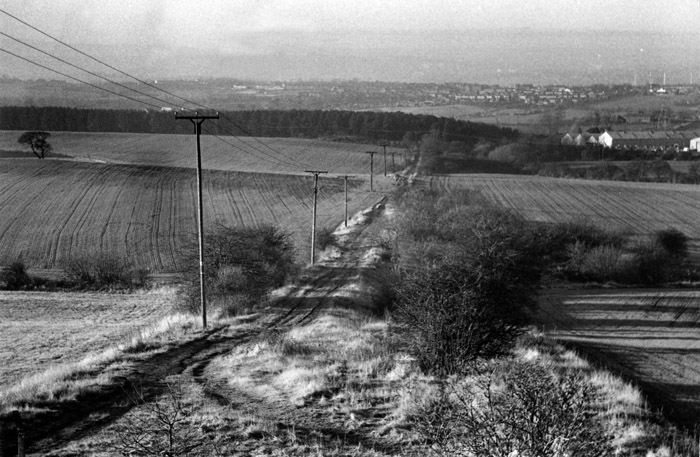 I found Dearne Valley Railway on Wikipedia along with a map of its route and its connections to other railway lines. The nearest the railway line came to Brierley was Ferrymoor colliery at Grimethorpe so how did the coal get from Brierley to Ferrymoor. Information on this came from two sources ; my uncle, Jim Radford who worked in the colliery offices at Brierley and my cousin Jim Kerr who spent his childhood living on "Pit Row" and playing in the area. The coal was moved in tubs (small wagons) running on a tramway (small railway line) which was powered by a continuous moving rope to which the tubs were attached. The rope was run from an engine house sited in the pit yard.
The tramway was known locally as the "ginny run" and it's route was down the hill from Brierley Colliery, past Grimethorpe and across the road at the far end of Grimethorpe and to the coal washer at Ferrymoor.
The coal then transferred to rail wagons on the Dearne Valley Railway which then moved the coal to wherever it was needed on its own route or by linking with other lines.
Photograph above that was taken from the top of the old colliery yard (now the path at the back of Monument Drive) around 1999 showing the "ginny run" .
Please feel free to correct or add to my story and thank you for taking time to read it.
DAVE NICOLL Feb. 2009