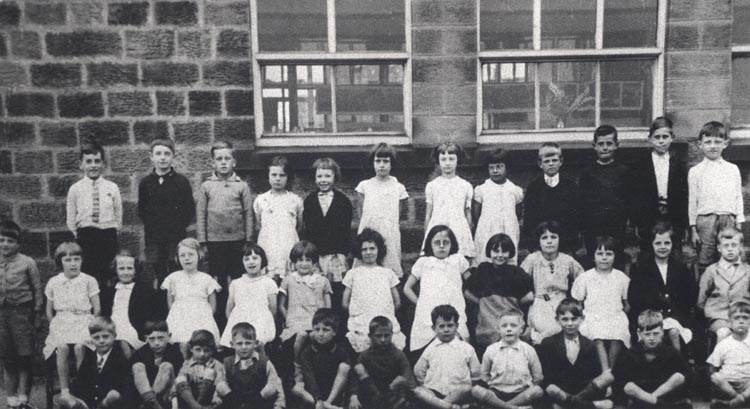 Photograph number Schools 9
1937
Brierley St Paul's school
Back row left to right: Peter Watmough, Joe Hardwick, ? , Freda Phillips, Joan Steele, Lillian Vamplew, ? , Doris Makings, Gerald Goodhall, ? , Jim Bond and Peter Fry. Middle row l to r: ?, Muriel Earl, Ellen Greenwood, Doreen Davies, Josephine Buck, ? , Marie Hawley, Violet Needham, Doreen Painter, Marie Crawford, Iris Kraft, Doreen Dixon, David Thorpe and Jeffrey Rogers (missing from photograph). Sitting l to r: Mark Scholey, ? , Hubert Dyson, ? , ? , Harry Jenkins, Leslie Wilkinson, ? , George Wilkinson, Arthur Vamplew and Granville Hodgson.
Thanks to Stuart West from Adelaide Australia for correcting his mum Ellen Greenwood surname
Photograph requested by Kevin Scholey whose father Mark is pictured.