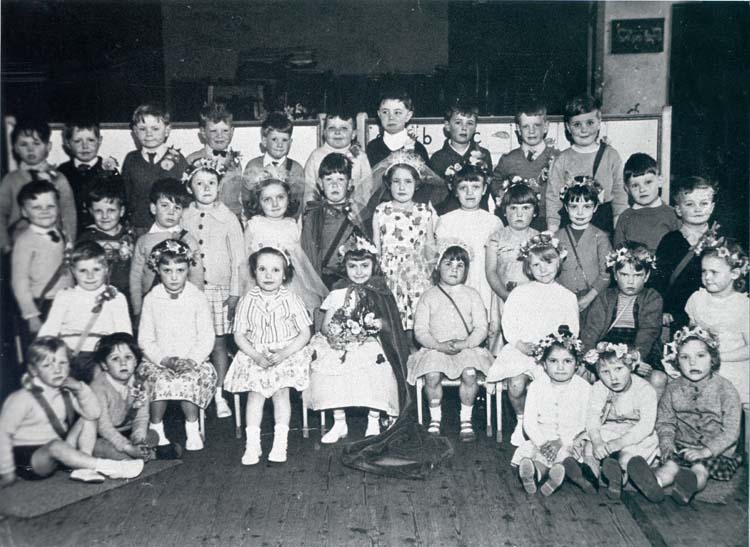 Photograph number Schools 14
Circa 1963
St Paulís C of E School May Queen
Back row left to right: Nigel Owen, Dean Taylor, Graham Scholey, Neil Fenton, Christopher Hanson, Alan Burdett, Alan Hardwick, Christopher Foster, John Burton and Ralph Bown.
Middle row l to r: Davis Reece, Gary Hotchins, Stephen Wilkinson, Julie Pickering, Pearl Jones, Peter Oates, Helen James, Jill Stringer, Sandra Wenham, ? , Barry Wilmot and John Makinson.
Bottom row l to r: Stephen Kerly, Julie Armitage, Sharon Cross, Christine Sheridan, Karen Elvidge, Christine Lomas, ? and June Mann. Sitting down l to r: Terence Guy, Paul Brown, Yana Tibble, Joyce Watson and Geraldine Higgs?
Photograph at the request of Betty Barber (nee Guy) now living in Leeds