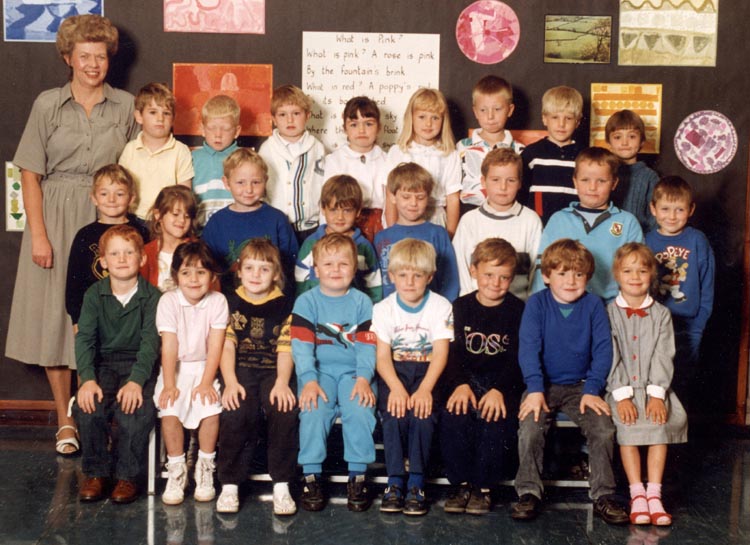 Photograph number Schools 122
Circa 1989
Brierley Primary (VC) School year 2
Back row left to right: Ann Whitelam (teacher), Robert Curphy, Alan Green, Alexander Berry, Rebecca Greenwood, Rachel Sanderson, Paul Watson , Edward Hambleton and John Hirst.
Middle row l to r: Andrew Lawton, Vickie Kearford, Christopher McGin, Lee Churchill, Darrel Gavin, Mark Pearson, Dean Clarke and Stefan Parkin.
Bottom row l to r: Christopher Travis, Kelly Lee , Laura Fletcher, David Cooper, Andrew Hambleton, Mark Woolands, Wayne Parry and Toni Ackland.
Photograph and information supplied by Ann Whitelam
Thanks to Dean Clarke for the names in blue
Photograph at the request of Steve Hirst whose brother John is on the photograph