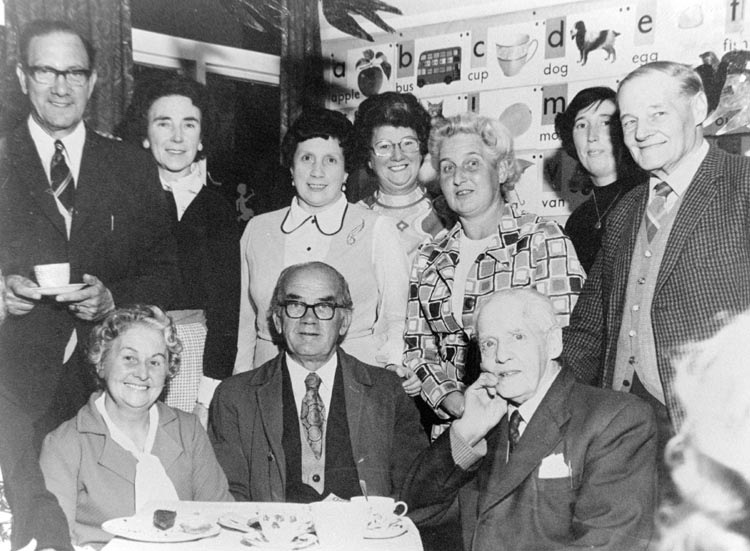 Photograph number Others 2
Date unknown
Unknown gathering
Top row left to right: Harold Goulding, Winifred Goulding, Mrs Gelder, Mrs Peacock (teacher from St Paulís school), Mrs Bailey (the vicars wife), Jean Johnson, ?. Bottom row l to r: Mrs Winham, ? and Halliday Thorpe.
Photograph and information supplied by Mrs Winifred Goulding.
From Gary: Looking at the pictures on the wall I would guess that this would be a gathering at the school possibly school governors?
Can you help with further information? If so please email Gary Email this website