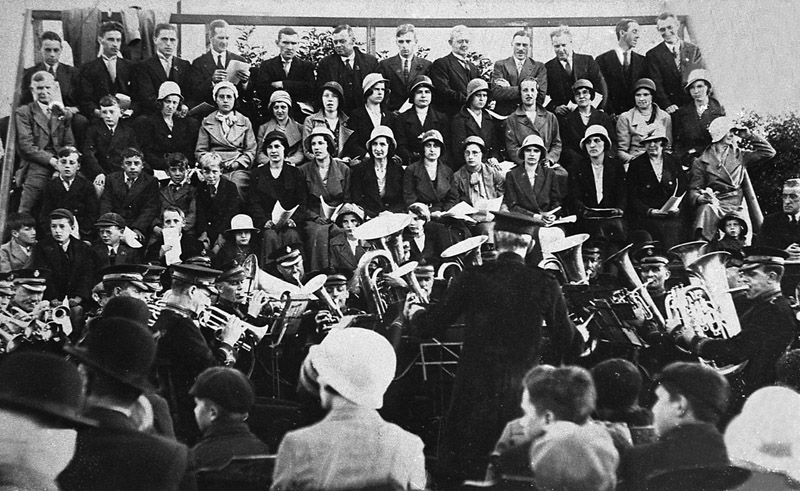 Photograph number Methodist Church 99
Circa 1936
Methodist Church Hospital Sing Burtons Croft
Top row l to r: ?, Arthur Draper, John Perry, ?, ?, Eddie Thorpe, ?, ? , ?, Frank Haigh, Walter Miles and John Butterworth. 2nd row l to r: John William Steele (John Steele's Granddad), John Steele, ?, ?, ?, ?, Mrs Maurice White, Mrs Miles, ?, Elizabeth Deighton, Mrs Frank Perry, ?
3rd row 4th boy from the left is possibly Walter Deighton and the lady fourth from the right is Eva Draper. The band was probably the Salvation Army band.
Information provided by John Steele and John Draper
Kathy Scott (nee Perry) seems to think that the lady third row down on the extreme right looking over her shoulder may be her mother Ruby Perry (nee Shackelton).