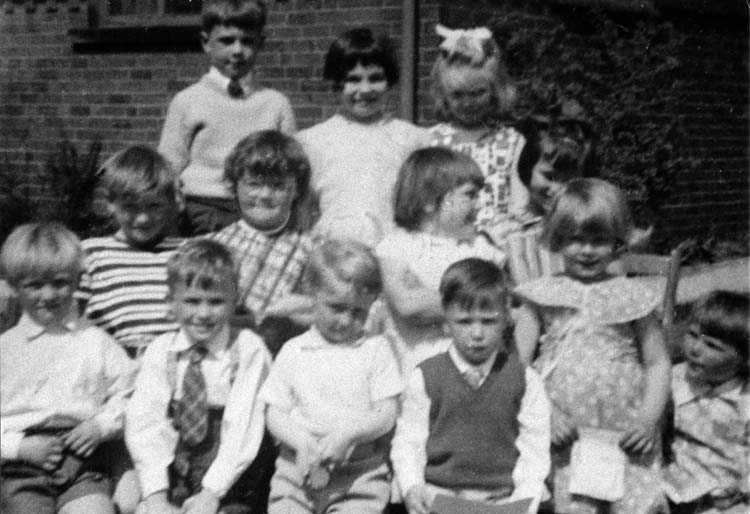 Photograph number Methodist Church 30
Circa mid 1960s
Whitsuntide Gala
Back row left to right: Chris Foster, ?, Christine Lomas. Middle row l to r: ?, Shirley Kelly, ? and ?.
Front row l to r: ?, Terence Guy, Michael Keith, David Lomas, Clive Pearson, ? and Sandra Wenham.
Michael Keith has written in from Australia and recognises himself next to Terence Guy.
Can you help with more names? If so please email Gary Email this website
Photograph at the request of Betty Barber (nee Guy) who is now living in Leeds