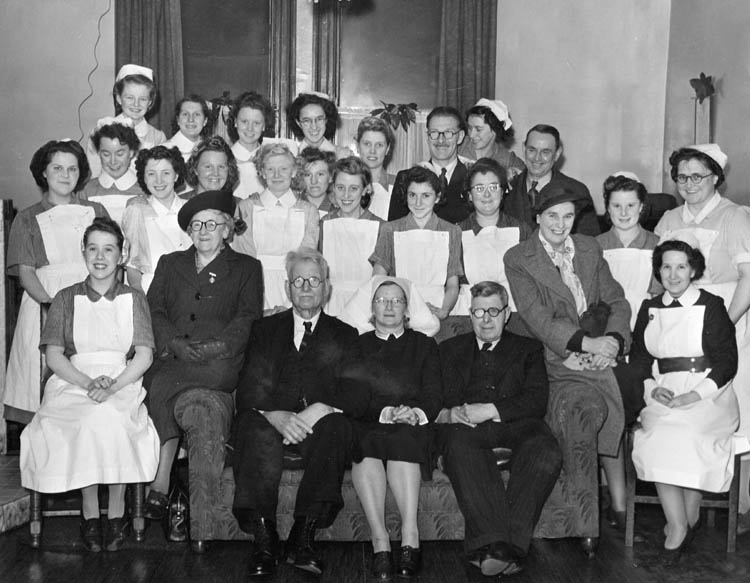 Photograph number Isolation Hospital 5
1949
Staff
At the centre front is Matron Wilson. The two gents and two ladies either side of her are the Comforts committee. Seated right front row is Sister Jewitt and behind her is Mrs Emmy Gardner the hospital cook. The gent with the glasses on the back row is Mr Robinson the hospitals secretary. Other known faces who are nursing and domestic staff include: Dora Royston, Ivy Butcher, Dorothy Butterworth, Edith Young, Joyce Spencer (fifth from the left middle row), Ethel Young, Grace Young and Brenda Painter 8th from the left middle row.
Photograph and information provided by John Steele.
Photograph requested by Kevin Scholey whose aunty Dorothy Butterworth is on the photograph.
Can you put names to the faces? If so please email Gary Email this website