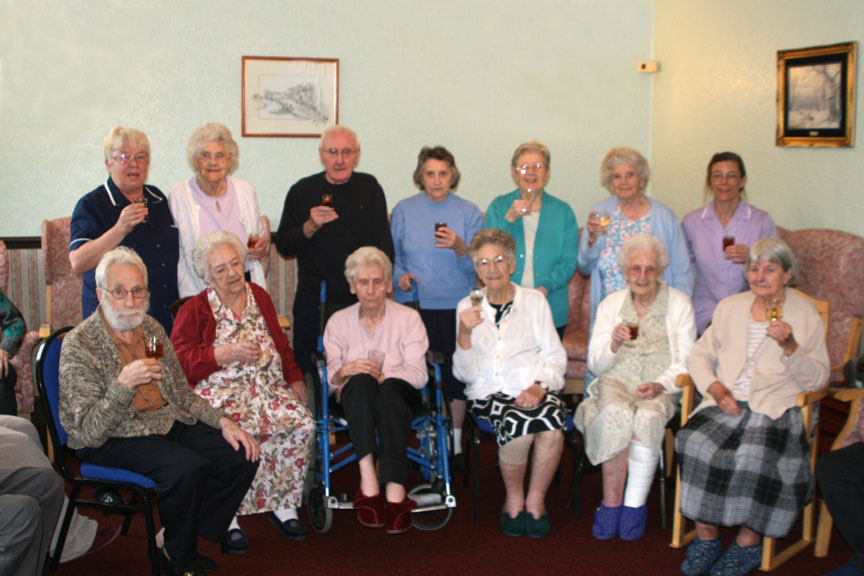 National Day for Older People
Residents and staff at the Coppins Residential home enjoyed various activities throughout the day on Monday to celebrate the first ever National Day for Older People. Manager Julie Cross said, "It was a brilliant idea to have a day of celebration for elderly people and an excellent way of showing them how valued they are. The resident at the Coppins nursing home really enjoyed themselves and the staff worked really hard to make it a special day for them". The residents finished of the day with a specially prepared buffet that they thoroughly enjoyed and with a toast to themselves.
Photograph shows the residents toasting themselves.
Back row left to right: June Painter Senior care assistant, Lorna Carr, Jack Officer, Rosina Pearson, Elsie Jones, Ellen Whiston and Susan Fry care assistant. Bottom row left to right: Gordon Revells, Clara Grimbleby, Edith Lyth, Elizabeth Smart, Flo Pickard and Maureen Kitchen.