Sisters Angela Round and Julie Wheatman
serving in the shop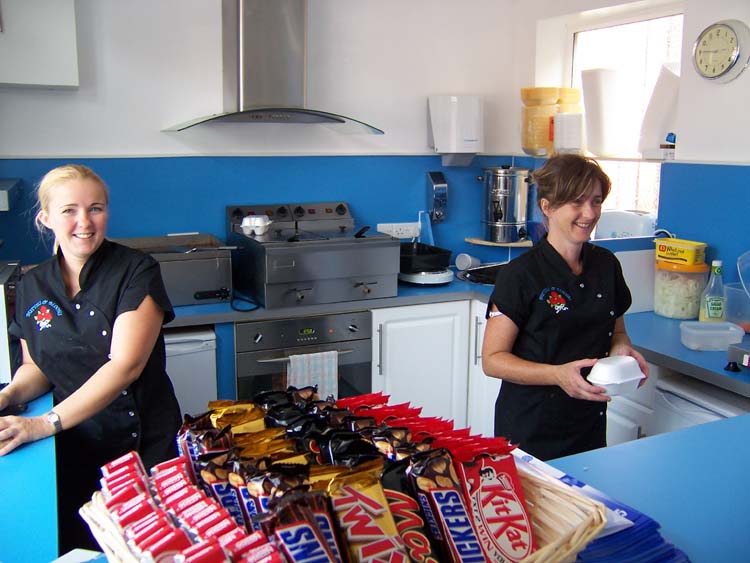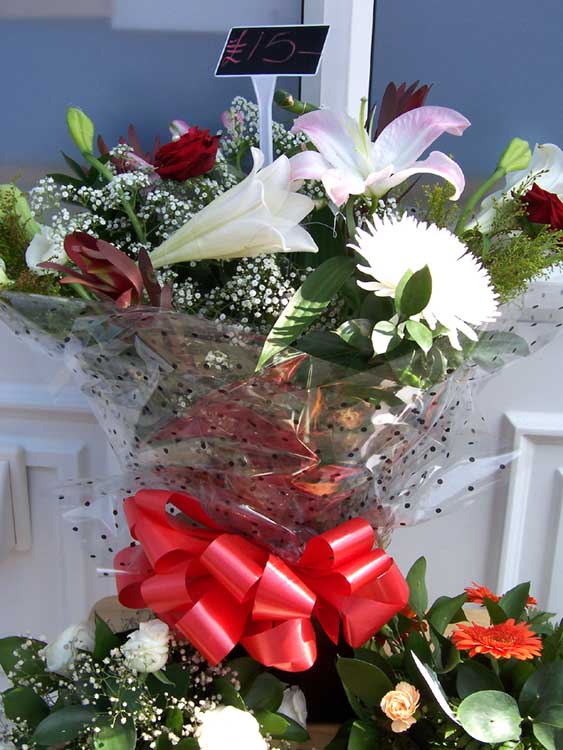 The shop also boasts a fine selection of flowers from single roses to fine bouquets which I can personally recommend after ordering one for a 50th birthday.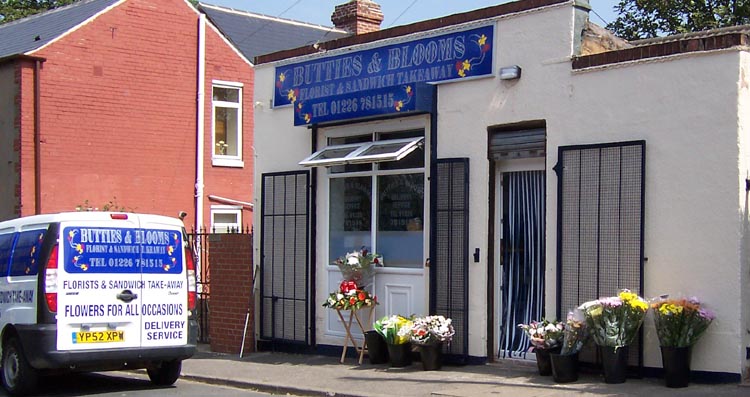 Life has taken a full circle for the sandwich shop that has recently opened opposite the medical centre on Church Drive. In the 1930s the shop traded as a fish and chip shop and was owned and ran by Mr and Mrs Naylor who also owned the off-license directly opposite the church at that time. John Steele was a regular customer at that time and recalls " Mrs Naylor operated the fish shop using two pans, coal fired, naturally. A portion of fish was tuppence and chips a penny a portion". The shop as also been a bookmakers, DIY, video rental, double glazing and even a bed sit.
The shop has recently been refurbished and done a full turn around by sisters Angela Round and Julie Wheatman (both nee Bannister). Selling food again, the shop now offers a wide range of hot and cold sandwiches plus savouries, tortilla wraps, jacket potatoes, panini toasties and not forgetting their daily special of a meat and two veg with yorkshire pudding dinner for only £3.
Opening hours are 9am till 3.30pm and orders over £5 are delivered free within a three mile radius.
To order your sandwich or flowers telephone 01226 781515
Visit the sandwich shop at Local Services.
Local news stories index page